Today was one of those mornings when it just seems like everything is coming together. As I sipped a delicious cup of chai this morning (one Cocoa Chai teabag, one Vanilla Chai tea bag, sweetened with Stevia and a touch of chocolate almond milk to add creaminess), I had to smile... because, a few days short of my 50th birthday, I can say for the first time in my life, "I have a glue gun and I know how to use it!" LOL, I've been doing crafts for decades, but never had a project before that needed hot glue. A few weeks ago, I found a pattern for a flowered headband that I wanted to try making for sale on Etsy. First I needed to get the glue gun, get the headbands, and check out online instructions for a new crochet trick (the magic loop). All those pieces came together, and this morning, I finished up my first headband. I'm one step closer to opening up my Etsy craft shop!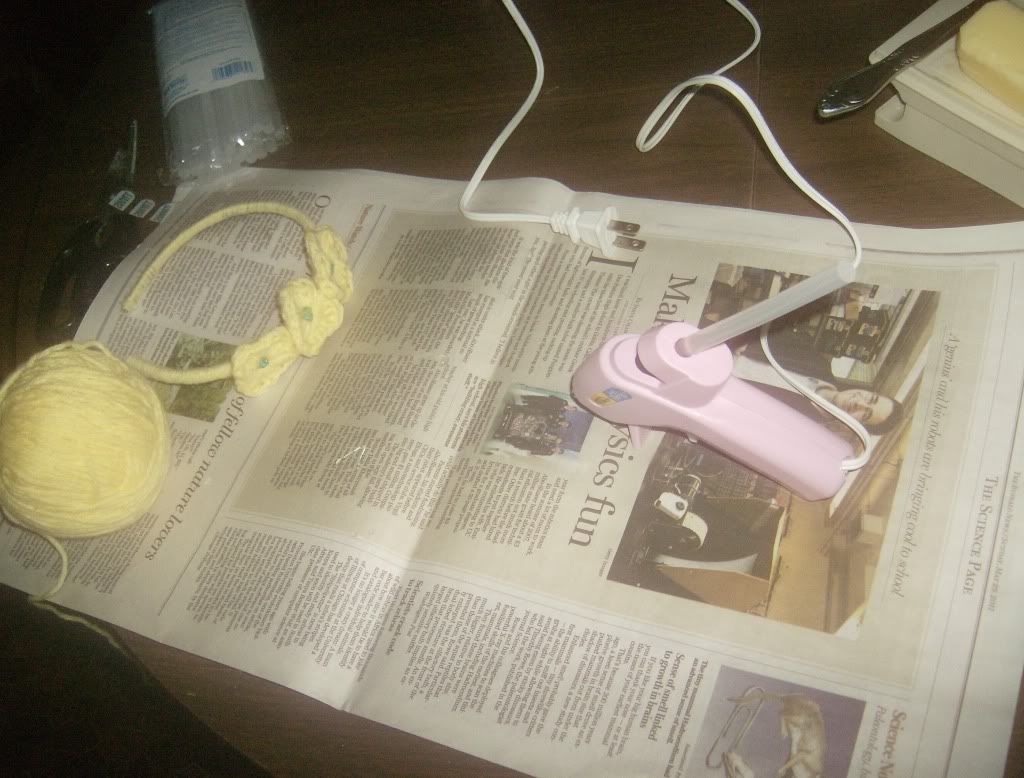 Good thing I put down newspapers! I dripped a lot of glue!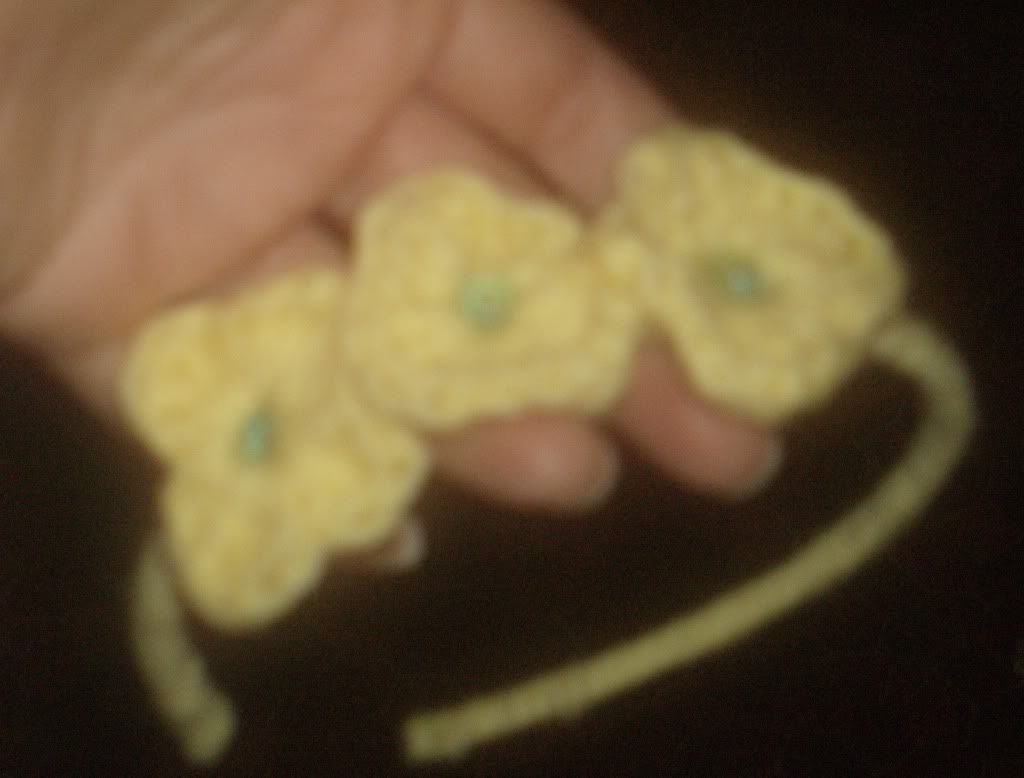 The finished project





I got to work on time, and remembered everything I needed to bring with me: mail, shopping list, lunch, purse, cell phone, camera... I even remembered to put in earrings and check the shelves in the basement for cranberry sauce (got it, no need to add it to the shopping list). We're having a turkey dinner tonight, one last big family meal before Candy's all-too-short summer break ends.
I think we finally found the reason why my computer kept crashing (a faulty power cord), and moved the broken-up mat from under my office chair, putting in a new one.
I'd say this should have been replaced a long time ago!
I'm making good progress on crossing stuff off my to-do list, and feeling quite organized this morning! So, I hope you're having a Happy Thursday too!