It's been a bad week for me as far as my diet and exercise plans were concerned. Last week, I made big plans to recommit to a detox eating plan, and get back to more intense workouts. The only exercise I got in this week as an hour of cross-country skiing on Sunday. I started well with my detox diet, but slid into old eating habits by Tuesday, and stayed in that slide until Thursday.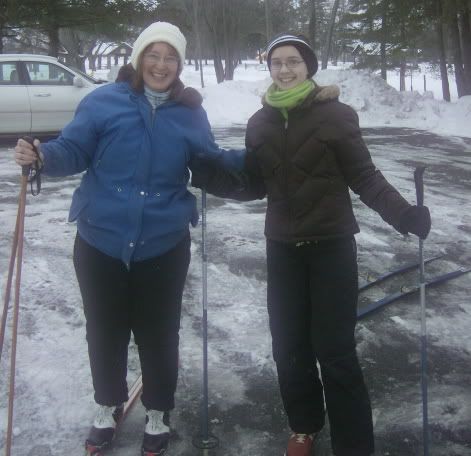 I can see a bunch of factors that contributed to my train wreck of a week.
·
I didn't make up an index card of weekly goals to help me stay on track. You know that saying, "If you shoot for nothing, you're probably going to hit it"? That seemed to be my motto for the week.
·
I got into an "all or nothing" mentality about exercise – if I couldn't fit in an hour, I didn't do anything.
·
It was a busy week, and I let myself get overwhelmed with a growing list of things to get done. I'm ashamed to say that there is a package in the back seat of my car that needs to be mailed… and it's Christmas presents. Just finding time to get to the grocery store has been a challenge lately.
·
I told myself I'd take a few days off and start fresh on Monday
Well, waiting until Monday isn't always a good idea, so I got myself back on track on Friday. On Saturday, I sat down with a pad of paper and started making a list of stuff I needed to get done. I got it on the computer and organized it by day and priority. I printed off my list and I'm working towards crossing off every one of the 30 tasks. I plan on updating the list daily and carrying it with me, so I can make good use of little bits of time here and there.
I also re-evaluated my idea of a good workout. My schedule has changed, and I need to hurry out of the house each weekday morning to pick up my mother and get her ready to go to Adult Day Care. I don't have time for a long workout in the mornings, and by evening, I just don't have the energy to put in an hour. I think I need to focus on getting in a few "cardio bursts" each day – jogging a mile around the gym, or an intense 15-minute kettlebell workout. 15 minutes of swings with a heavy kettlebell sure burns a lot more calories than sitting in my recliner, watching TV!
I have a major goal on the horizon. I'm only 12 pounds away from my wedding-day weight. I would love to be back at that weight for my husband's birthday on March 28th. That would be an awesome birthday present for him. It's going to take focus and hard work to get it done, but it's a goal that's within my reach.